If you're looking for a substitute for chicken breast, look no further. Duck breast is juicy, flavorful and easy to prepare. We used an Artflame Classic 40″ Grill for this recipe, and it was ideal for rendering out the fat from the duck. The Arteflame is also a great way to have the ease of cooking over an open fire, while also providing a flat-top at the same time. The results were perfectly crispy, juicy and fruity (thanks to our cherry/blueberry salsa served on the side).
Total Time: 25 minutes
Servings: 2
Ingredients:
2 lbs. Maple Smoking Chunks
1 cup Maple Smoking Chips
2 – 8 oz. D'Artagnan Rohan Duck Breast
½ cup Blueberries
½ cup Cherries, de-pitted and quartered (we used Rainier Cherries)
12 Basil Leaves, sliced
½ cup Balsamic Vinegar
¼ cup Sugar
Kosher Salt and Pepper
Chef's Tip
Find a cooler part of the grill to slowly render the fat before smoking.
Directions:
Preheat the Artflame grill and wait for the coals to develop.
Combine the vinegar and sugar. Bring to a simmer and reduce for 5 minutes. Set aside to cool.
Score the fat side of the duck with a sharp knife and season both sides with salt and pepper.
Add the chunks to the fire.
Place the duck, fat side down on the outer rim of the grill and cook for 5 minutes, or until the fat has caramelized and almost completely melted away.
Add the chips to the fire. Turn the duck over and place on the grill grates. Cook to an internal temperature of 125°F for medium rare.
Set the duck aside to rest.
Combine the cherries, blueberries, vinegar reduction and basil.
Slice the duck and serve with the salsa.
*Keep a spray bottle of water handy in case of flare-ups.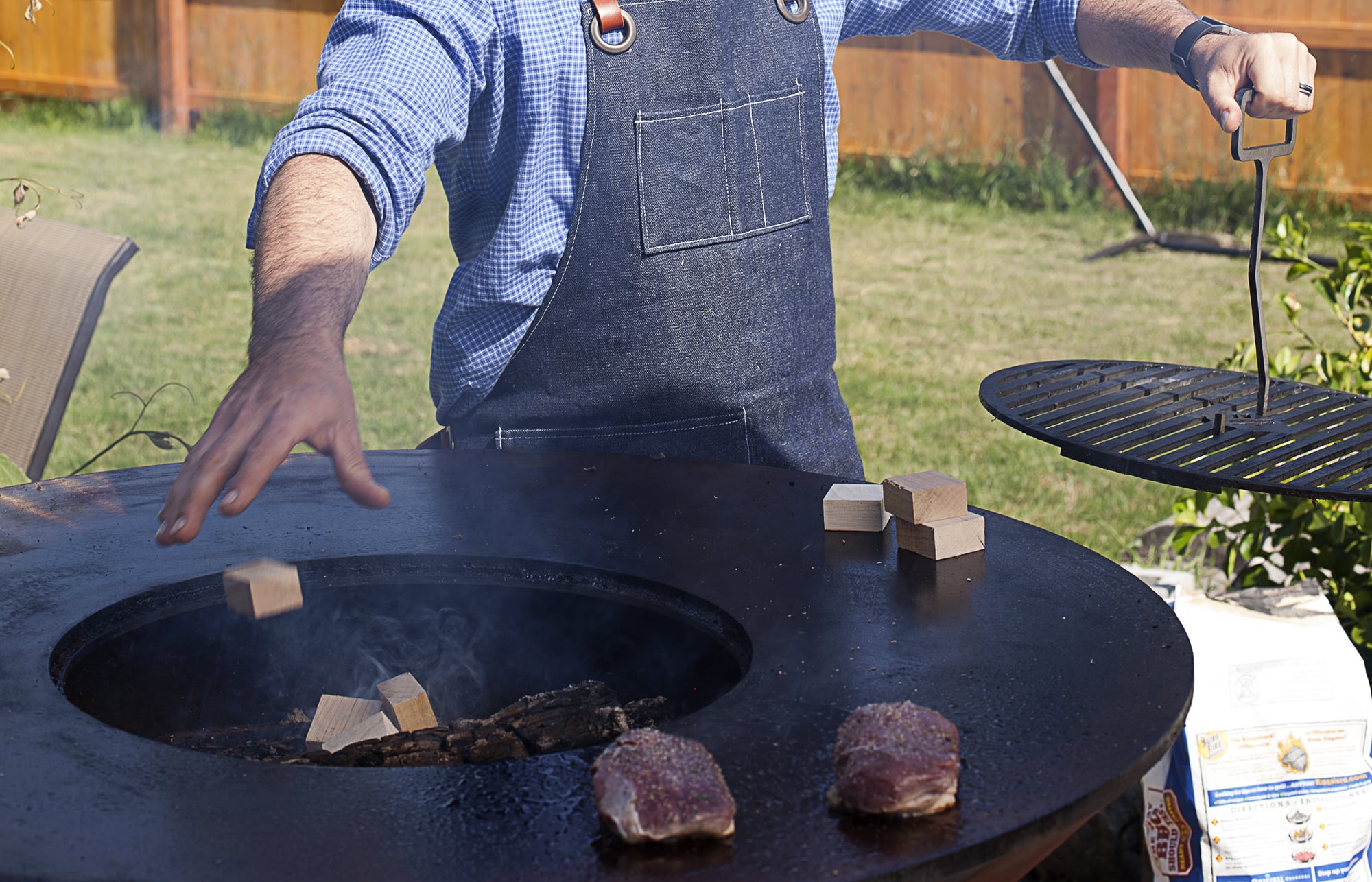 Featured in this recipe:
Maple Smoking Chunks
(Pssst… if you don't have chunks, try our Maple Smoking Chips)