It's More Than Wood for Grilling
Cooking on fire and wood immediately re-connects us to our ancestry. To simpler times. And sharing that food – seasoned deeply with the flavor of wood smoke – builds a profound connection with the friends and family who we value and hold dear. That is the Wildwood Grilling experience.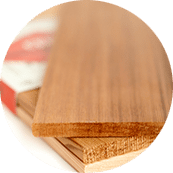 Use planks to cook food directly on a piece of hardwood, infusing your favorite food with the plank's natural flavors.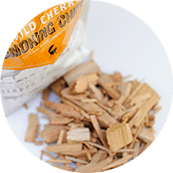 Smoking chips will smolder gently on coals or inside a smoker to produce an aromatic smoke that envelops all food items.
Our signature spice rubs are original formulas that have been custom blended by our Executive Chef.
Fire Starters
These non toxic and food-safe fire starters are made from natural wood and beeswax, you won't find any additives here.
Our all natural smoking pellets are made from a blend of Maple, Cherry, and Hickory hardwoods.
Private Labeling
We can put your company name, logo or message on our planks into the marketplace.
Inexpensive
One-time set up charge of $200 for the cost of your unique, private label branding plate.
Fast
4 weeks turnaround from the time you approve the proof until you
receive your planks (for case quantities only).
Food Safety
Wood-grilling products come in contact with food, so safety is important. Our grilling planks are 100% pure and clean with no pesticides, herbicides or foreign matter. Plus, we use food-safe product processes and operate our facilities to the highest sanitary standards.
Sustainability
We take our role as stewards of this planet very seriously, so we use 100% of the wood fiber we produce. Wood by-products are used to create display units or fuel our biomass generator. In addition, our mill is located in the heart of the botanical range of many of our wood species to minimize the fossil fuel needed for transport.
Wildwood Grilling is FSC® certified (FSC® C140601)
Our Story
Wildwood Grilling is not like most companies out there.
We discovered the pristine, unspoiled beauty of North Idaho and fell in love.
We love the Pacific Northwest so much that we decided to build a company
that was worthy of these amazing surroundings. Little by little, we gathered
together the hardest working, most authentic people we have ever had the
pleasure of knowing and created our one-of-a-kind product line. We value
our team. We respect our customers and want to partner with you so that
your success is our success.
And – we want to produce an outstanding product that meets the highest
standards of safety and quality.
Interested in offering Wildwood Grilling products? We can help.
Call us, email us, chat us or send smoke signals.
A helpful and knowledgeable member of our sales team will get back to you
You need grilling ideas for dinner? We grill a lot around here, and we have a ton of recipes to share! Whether you're short on time or need something special to serve to company, we've got just the recipe. Here are our tried and true favorite grilled dinners.Salmon...
read more